King of Bongo is an album by Mano Negra, released on April 1, 1991. 1."Bring The Fire" – 3:27 2."King of Bongo" – 3:38 3...
Pink Floyd | nocturnal submission: robot love
(TURN OFF THE LIGHT AND TURN ON THE DARK) (TAKRL 1913)
Pink Floyd | Stairstep To Abandon Audience recording from December 14, 1974 at the Hippodrome in Bristol, UK. Commonly misdated as being recorded on...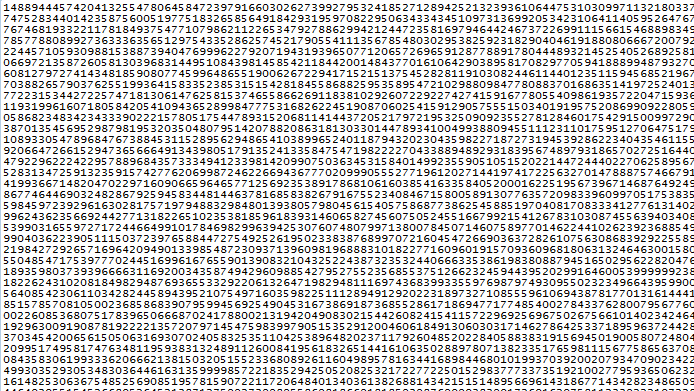 There's a new behemoth in the ongoing search for ever-larger prime numbers — and it's nearly 25 million digits long. A prime is a number... If you want a vision of the future, imagine a boot stamping on a human face - forever
Roll the Dice – Charles Bukowski
The cult classic that can still change your life… Let the dice decide! This is the philosophy that changes the life of bored psychiatrist Luke...
A day at the riding school, feat. Maria de Medeiros,
Jose Larralde – Quimey Neuquen ( Chancha Via Circuito Remix )