Storm Elvin Thorgerson (28 February 1944 – 18 April 2013) was an English graphic designer, best known for his work for rock bands such as Pink Floyd...
Pere Ubu – 30 Seconds Over Tokyo.
Pink Floyd | nocturnal submission: robot love
(TURN OFF THE LIGHT AND TURN ON THE DARK) (TAKRL 1913)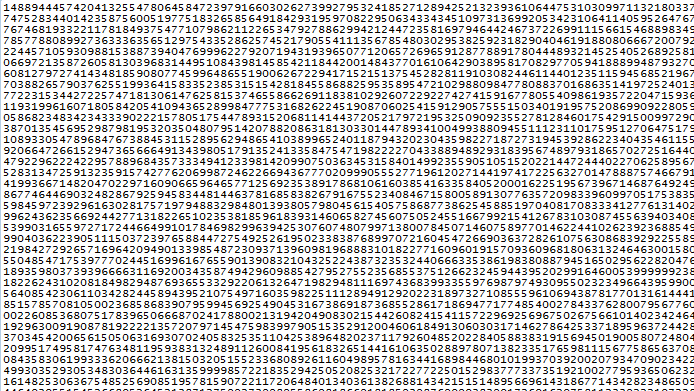 There's a new behemoth in the ongoing search for ever-larger prime numbers — and it's nearly 25 million digits long. A prime is a number...
Pink Floyd – Atom Heart Mother (live in Saint Tropez 1970)
The Pilgrim is the latest solo project of Gabriele Fiori, frontman of Rome-based outfits Black Rainbows and Killer Boogie. The end result on Walking...
Monica Zetterlund (born Eva Monica Nilsson; 20 September 1937 – 12 May 2005) was a Swedish singer and actress. She died on 12 May 2005 following an...
Pink Floyd | Crackers
TAKRL 3969
Jesus Christ and Judas Iscariot battle zombies.