Screenshot 2021-03-21 at 17.57.04
DakhaBrakha performing live in the KEXP studio. Recorded April 23, 2017. DakhaBrakha is a Ukrainian folk quartet which combines the musical styles of...
Pink Floyd – Live at Pompei – original concert full version
Fritz the Cat is a comic strip created by Robert Crumb. Set in a "supercity" of anthropomorphic animals, the strip focuses on Fritz, a...
Yat-Kha – When The Levee Breaks (Led Zeppelin Cover) Yat-Kha was founded in Moscow in 1991, as a collaborative project between Kuvezin and...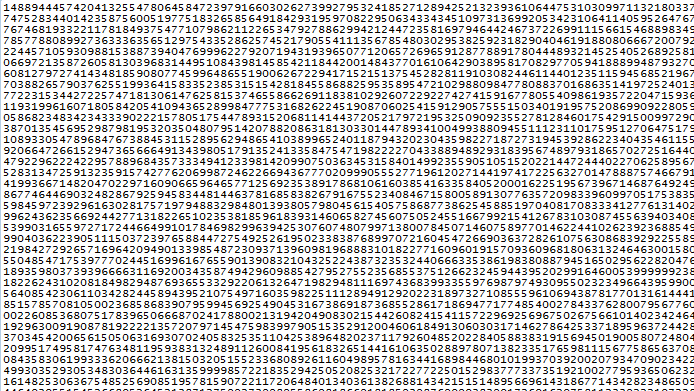 There's a new behemoth in the ongoing search for ever-larger prime numbers — and it's nearly 25 million digits long. A prime is a number...
Parasitic endeavours (2017)Sounddesign by Matthias Urban
Sinead O'Connor – Troy "You should've left the light on And the flames burned away But you're still spitting fire Make...
Mc Escher wrote that this print "gives the illusion of a town, of house blocks with the sun shining on them. But again it's a fiction...