We all have fears, we're human. But you're too ashamed to admit it. And you confuse that with courage.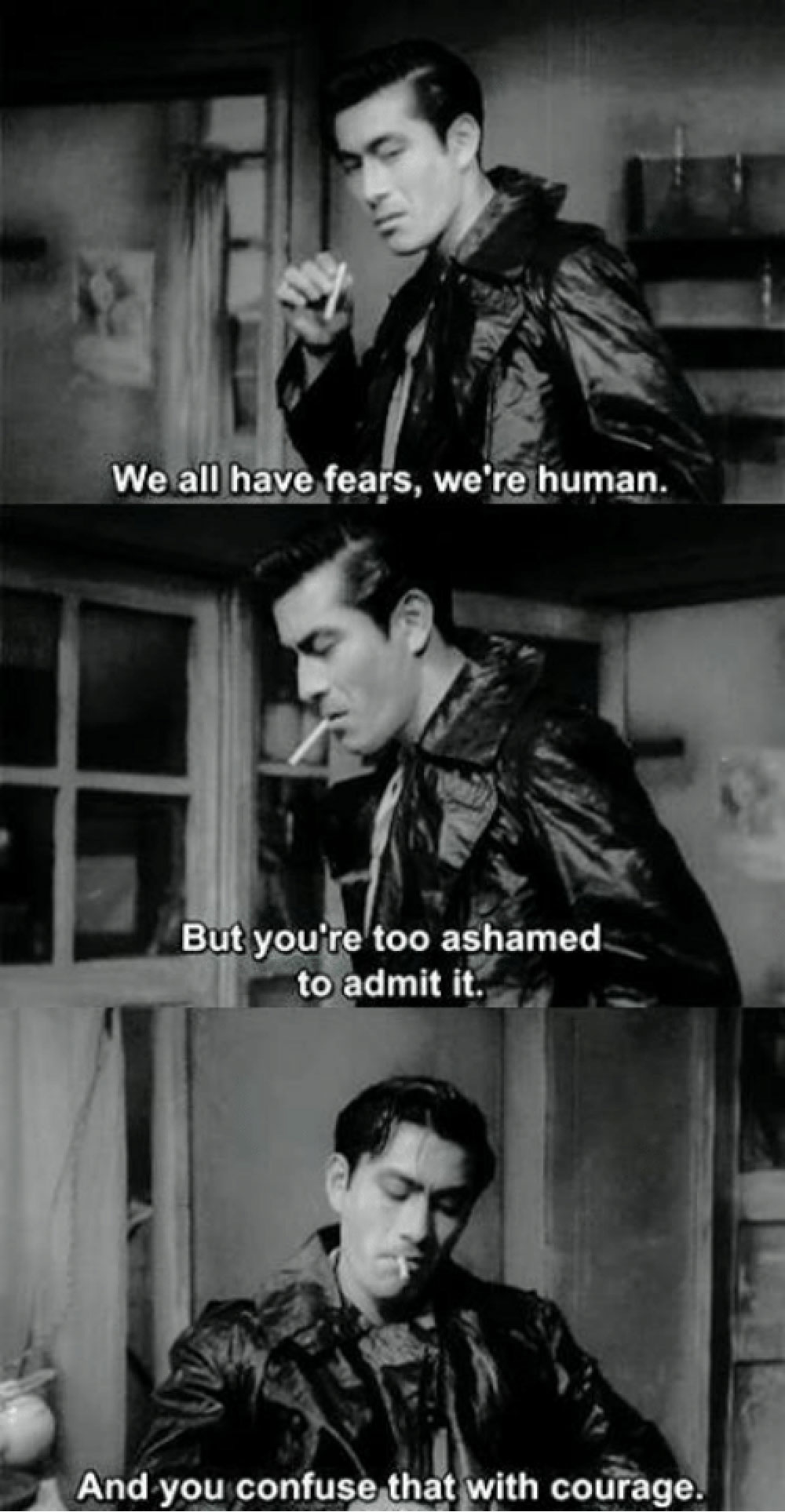 Drunken Angel (醉いどれ天使 Yoidore Tenshi) is a 1948 Japanese yakuza film directed by Akira Kurosawa.
It is notable for being the first of sixteen film collaborations between director Kurosawa and actor Toshiro Mifune.