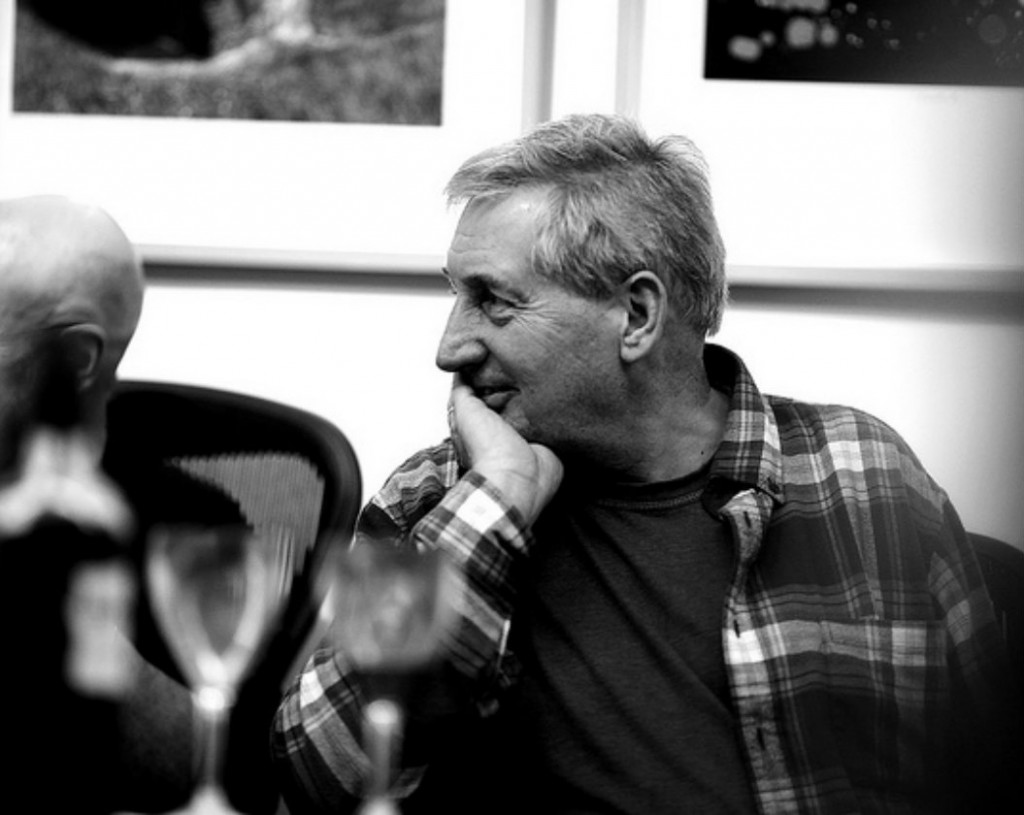 Storm Elvin Thorgerson (28 February 1944 – 18 April 2013) was an English graphic designer, best known for his work for rock bands such as Pink Floyd, Led Zeppelin (In Through The Outdoor), Black Sabbath, Scorpions, Genesis, Europe, Dream Theater, The Cranberries, Yourcodenameis:milo, The Mars Volta, Muse and Biffy Clyro.
A statement on the Pink Floyd official site said: "We are saddened by the news that long-time Pink Floyd graphic genius, friend and collaborator, Storm Thorgerson, has died.
"Our thoughts are with his family and many friends."
Thorgerson began his career with UK design group Hipgnosis, founded in the late 1960s and his distinctive style made him one of the industry's most recognisable artists.
There was the mournful-looking cow on the front of Atom Heart Mother, the burning businessman on the sleeve of Wish You Were Here, the giant pig flying over Battersea Power Station and the prism spreading a spectrum of colour across The Dark Side Of The Moon.